2nd Student Hackathon of EU Code Week in Greece
Publication date: October 23, 2023
The Second Greek Code Week Hackathon of 2023, held in Greece, was a collaborative effort between the European Commission and the Greek Ambassadors representing the European Programming Week (EU Code Week Ambassadors). In 2023, Greece was honoured to be one of the six European nations the European Commission chose to host the EU Code Week Student Hackathon. 

The Hackathon is a 24-hour competition that tasks students aged 15-19 with addressing a real-world challenge by leveraging their programming expertise. Over two consecutive days, specifically on October 7th and 8th, students from various regions of Greece participated in an online competition lasting for two consecutive 12-hour periods, commencing at 9 a.m. and concluding at 9 p.m. Each student team comprised a minimum of three to a maximum of five members, including at least one programmer, one designer, and one individual responsible for pitching their solution. 
The overarching theme of the "Greek Code Week Hackathon 2023" revolved around addressing a pressing issue that pertains not only to our nation but also resonates globally: the recycling of food and medicinal resources.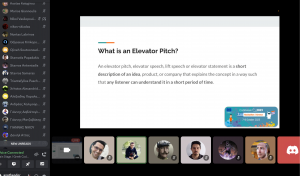 The groups proffered their conceptualizations before a panel of proficient experts comprising Costas Kalogirou, Giorgos Lepouras, Yiannis Papikas, and Triantafyllos Paschaleris. 
The teams that achieved the highest scores are as follows: 
Heart 2 Heart

 
Avant Garde

 
Digital Craftsmen

 
Finally, the triumphant team representing Greece was denominated as "Heart2Heart," comprising the following students: Aggou Ioanna, Nikoleta Plastira, and Nikoletta-Irini Vassilopoulou. This Greek team is slated to embark on a journey to Brussels, where it shall be conferred with accolades in conjunction with the victorious teams emanating from five other European nations.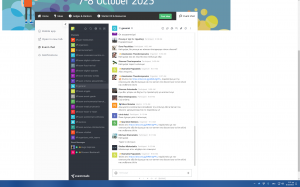 The victorious team successfully executed an application titled "Help Unanimously, Give Support (HUGS)," which was designed to facilitate the convergence of food industry proprietors (such as restaurants and supermarkets) inclined to provide food portions or raw materials in association with volunteers who would serve as intermediaries. Subsequently, these volunteers, duly verified by charitable organizations, would distribute these resources to needy individuals, encompassing the impoverished, unemployed, homeless, or marginalized socio-economic demographics. The application was designed not only for benevolent purposes but also with ecological considerations in mind, aspiring to foster a society of solidarity marked by eliminating food wastage, thus contributing to establishing a "zero food waste" paradigm.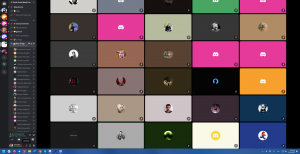 Hence, the Greek Ambassadors of the European Programming Week wish to extend their gratitude to the students, sponsors, and the esteemed panel of judges and mentors, whose substantial contributions were pivotal in ensuring the triumph of this event. 
Sponsors of the Greek Hackathon were: 
Greek Computer Society (EPY)

 

Alexander Innovation Zone SA

 

EXANDIA

 

Google

 

National Coalition for Digital Skills and Jobs

 
More information: 
The EU Code Week Hackathon Greek Team