Blended learning approach during Code Week Online Bootcamp MOOC
Publication date: November 11, 2021
By Maja Videnovik, Computer Science teacher, primary school "Krste Misirkov", Skopje, North Macedonia, Code Week Leading teacher
My pupils have actively participated in Code Week activities empowering their coding and computational thinking skills in the past few years. They have enjoyed these activities, eager to learn something new, to code and to have fun. Each year  their smile , their motivation, interest, and eagerness to learn make me happy and encourage me to be innovative. But each year I receive feedback from them that they would like to have similar activities during other classes, too. It was difficult to encourage teachers and to inspire them to organise coding activities connected to their subjects.
This opportunity to coordinate a study group during the Online Code Week Bootcamp MOOC was something  we all needed. Through this study group, more teachers got an opportunity to work together and participate in EU Code Week. As members of the study group, they managed to learn,  collaborate and help each other mastering the course, overcoming the language barrier, lack of digital and self-regulated competences, coding knowledge and skills etc. As a study group leader, I was just showing them the path, giving them instructions on how to pass and helping them when  necessary.
From the beginning, when I introduced the idea to the school principal, we had her support in everything and jointly we have managed to recruit six colleagues that were interested in participating in the study group and to organise the meetings.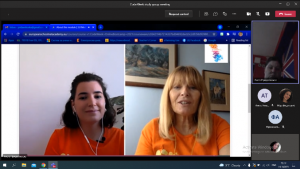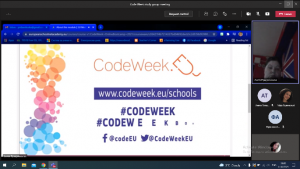 The pandemic in our country was one of the most challenging issues for organising meetings and planning coding activities. Hybrid teaching is the new reaity. Some of the pupils are  in the physical classroom, and some others join remotely . Teachers also work in two shifts , which was an additional obstacle for organising activities of the study group.
We have agreed that we will have face-to-face meetings in school at least once a week during the course, for discussions, clarifying doubts and misunderstanding and planning future activities. We have also agreed that we will have one online meeting each week to go through the course modules together and complete the tasks. After the meetings, the teachers brought what they have learned to their classes and we  discussed the results at the next face-to-face meetings. We had also several individual meetings with the colleagues from the study group, especially when they were planning their first Code Week activities.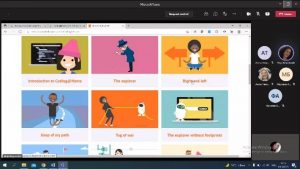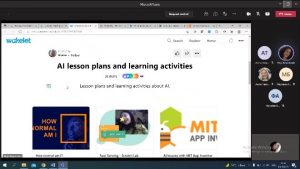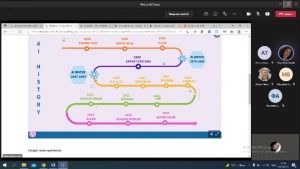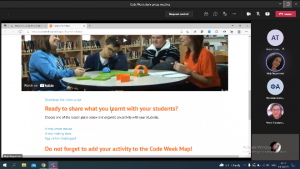 As a study group we have also agreed that we will organise one joint coding activity with the students in order to pass together all the steps of planning an activity, submitting, running and reporting it. It was very inspiring and motivational for the teachers in the study group because the process showed them that it is not difficult to have coding activities and that they can do it on their own.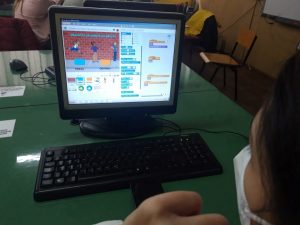 During the course teachers have learnt new tools, ideas and approaches how to include coding in different subjects so we managed at the end to organise different activities as part of language lessons, geography, and physics classes, even activities with students with special needs.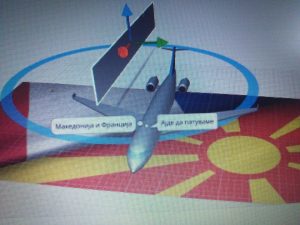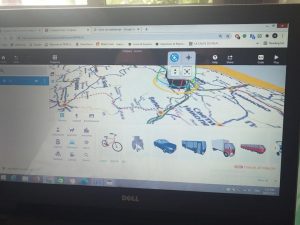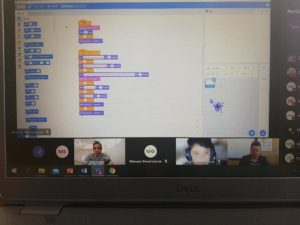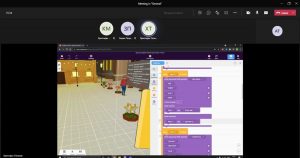 At the end of the course we all agreed that coding activities will not finish with the end of the Code Week 2021. They will happen more frequently through the year, and we will all try to . It was truly an amazing and empowering experience. As a study group leader, I am very proud of the teachers and that we have finally managed to establish teachers' coding learning community in our school that will grow each year.