Christmas coding at the elementary school Hugo Badalić in Slavonski Brod, Croatia
Publication date: January 19, 2021
by Kristina Krtalic, teacher at the Hugo Badalić Elementary School, Croatia
The third-grade students at elementary school Hugo Badalić had been preparing for the upcoming holidays in a slightly different way last year. During the last week of school, they enjoyed activities like Christmas pixel art and We follow Santa Claus, both teaching computational thinking and programming. In the Christmas pixel art activity, students filled in the empty squares with certain colours, following specific instructions (colour and mark of the square – in which row and column the square is located). They found out what the image on the computer screen consists of and concluded that the smaller the pixels and the more of them, the better the image on the screen.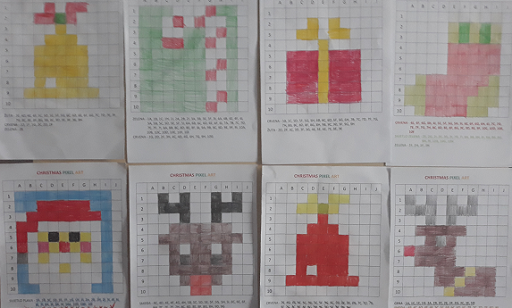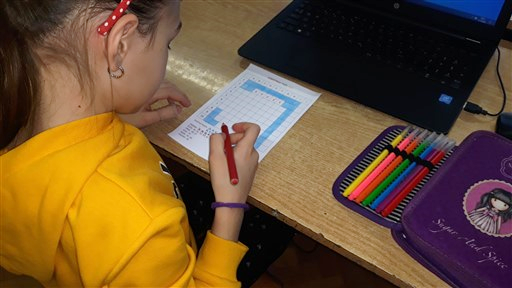 In Santa Tracker, students helped Santa get himself ready for a selfie, wrapped presents, played a quick sketching game with a robot, danced with elves, and ended up in a code lab, in which they helped Santa Claus by arranging blocks of orders to reach his gifts.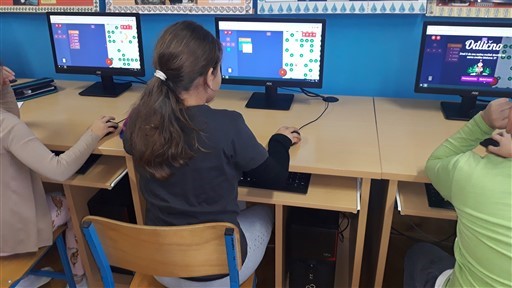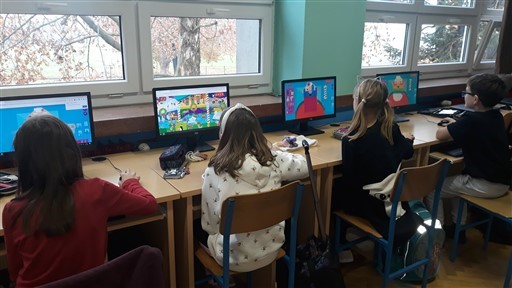 As part of another activity, students created their own Christmas tree. They programmed their micro:bit's to display a ball and taped the micro:bit's on a pine tree made of green paper. To make it even more fun, the students received one letter on paper, which they had to program on their micro:bit's. In the end, they could put together a micro: bit greeting card wishing 'Happy New Year 2021! And Merry Christmas!'.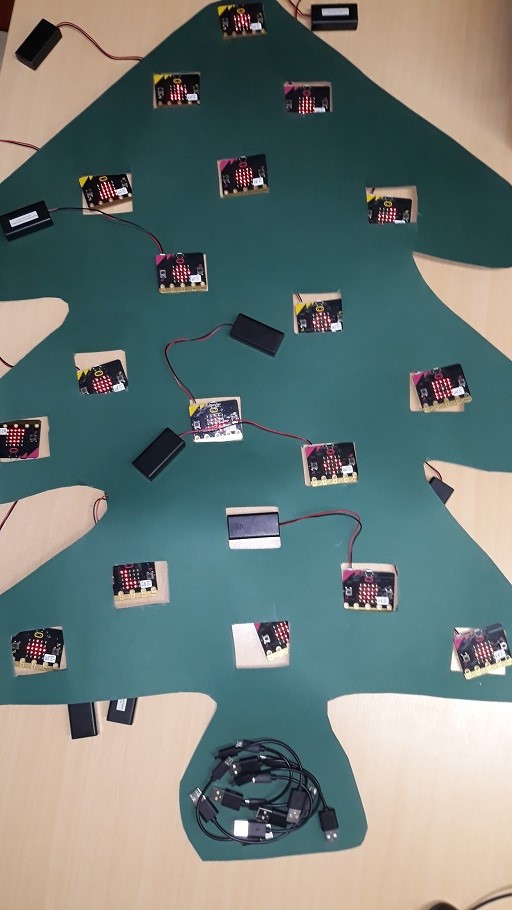 Another coding activity they enjoyed was the winter version of Run Marco, where students directed blocks of orders to Marco or Sophia to come from the finish line.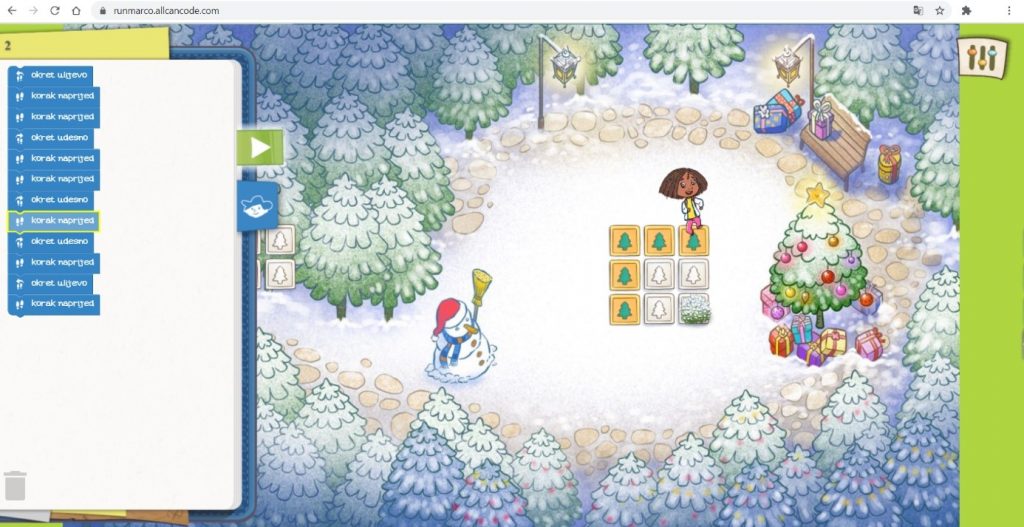 Before moving to the last activity, the students demonstrated an enviable knowledge of recycling. Why recycling? Because they were making Christmas decorations from old CDs.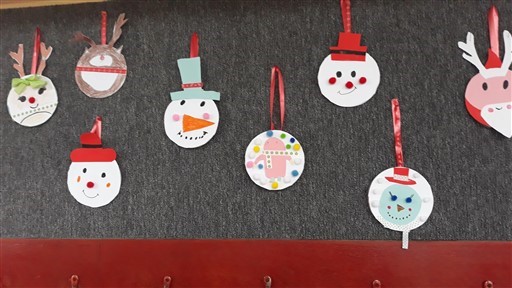 To congratulate the students, the teacher prepared a slightly different greeting card for all third graders. Namely, they had to decipher what was written in the greeting card.