Coding games – engaging, empowering, and educational
Publication date: August 1, 2023
Traditional methods of teaching coding concepts can often feel uninspiring for young learners. Thankfully, the integration of games in coding education has revolutionised the learning experience, captivating students' interest and motivating them to develop crucial coding skills. EU Code Week strives to attract people to coding in a fun and engaging way – in this spirit, so let's explore some ways of incorporating games into coding education for kids.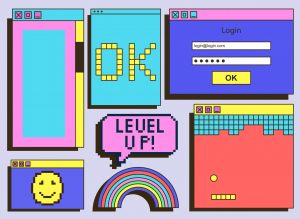 Code.org's Computer Science Fundamentals Express Courses offer an excellent option for students getting started on their coding journey. Through drag–and–drop blocks, students learn the fundamentals of computer science while creating their own drawings and games. This gamified approach not only makes coding accessible, but also nurtures creativity, problem solving, and logical thinking skills.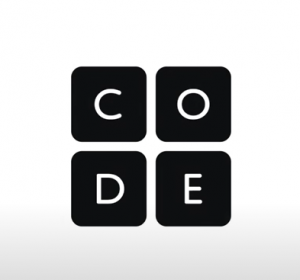 Inspiring inclusive learning
For instance, Minecraft, the immensely popular sandbox game, offers a unique environment for students to learn coding. Minecraft Education introduces features specifically designed for learning environments, allowing students to create and modify in-game structures and behaviours. This game-based platform inspires creative, inclusive learning through play, making it an ideal tool for teaching various subjects, including STEM, coding, history, language, arts, and more. By leveraging the power of Minecraft, educators can foster collaboration, critical thinking, and coding literacy in an immersive and enjoyable manner. 

Code Combat is a platform that combines programming exercises with an immersive game environment. Students embark on coding adventures, promoting active learning and a growth mind–set. Furthermore, with a custom code engine and interpreter designed for beginners, Code Combat teaches true programming languages like Python, JavaScript, and C++. By engaging students through gameplay and interactive challenges, Code Combat aligns with EU Code Week's vision of making coding accessible and enjoyable for all. 

Enhancing problem-solving skills
Incorporating games into coding education for kids offers numerous educational benefits. Firstly, games provide a hands-on, interactive experience that encourages experimentation and fosters a deeper understanding of coding concepts. Then, they create an engaging learning environment that promotes intrinsic motivation and a growth mindset. Additionally, gamified coding education enhances problem-solving skills, logical reasoning, creativity, and collaboration, all of which are essential in the digital era. Games have transformed coding education, making it more accessible, engaging, and enjoyable for kids. By leveraging platforms like the ones above, educators can captivate students' interest and empower them with coding skills.