CSEdWeek shines light on progress in computer science education
Publication date: December 6, 2022
Computer Science Education Week (CSEdWeek) is an annual call to action to inspire students from kindergarten level to the final year of secondary school to learn computer science. The event also advocates for equity in computer science education, and celebrates the contributions of students, teachers and partners to the field. This year's event takes place between 5-11 December.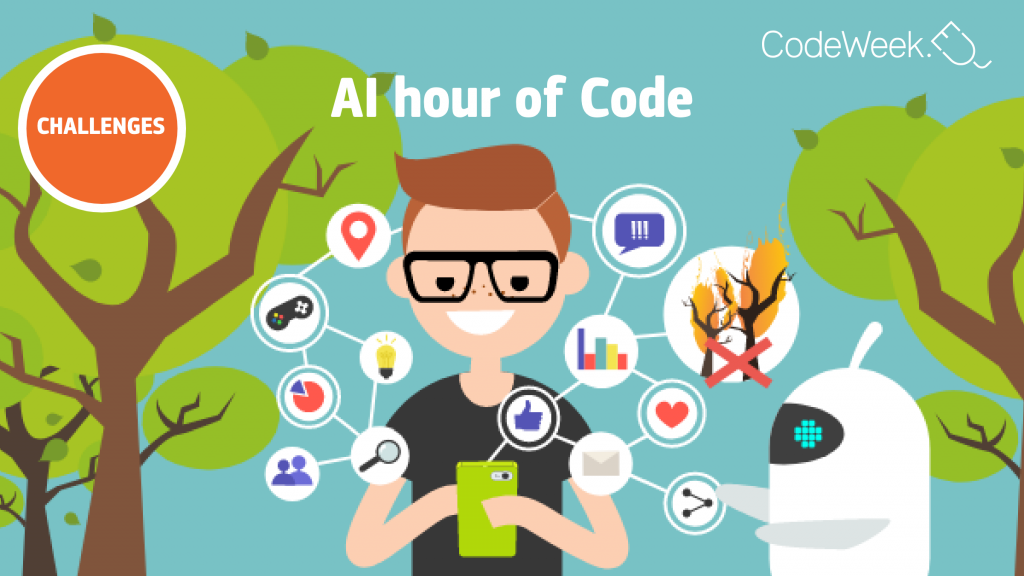 The theme of this year's CSEdWeek is the progress that has been made in computer science education over the past decade. The event will help shine a light on the many great advancements that have been achieved in making computer science education more equitable and accessible for all learners. It will also look at the work that remains to be done to ensure that every student has an equal opportunity to learn computer science. 
As the goals of CSEdWeek are very similar to those of EU Code Week, which aims to make coding more present in school programmes and to ensure that children get the digital competencies they need, CSEdWeek participants may also be interested in registering their activities in Code Week and pinning them on the Code Week Map. 

EU Code Week took place in October this year, but Code Week events continue year-round and activities can be registered on the Code Week site. To help you on your way, we have put together an Ultimate Guide to organising a Code Week activity. We have also made available some tutorials and trainings and easy to use coding challenges in 29 languages to help you organise Code Week activities where young people learn coding and computational thinking.  
Similarly, participants in the Hour of Code initiative, a worldwide effort to demystify code and celebrate computer science, are also encouraged to register their activities on the Code Week site and pin them on the Code Week map.  
Code Week, CSEdWeek and Hour of Code share similar ambitions – to bring coding and digital literacy to everybody in a fun and engaging way. Given this crossover, participants in CSEdWeek and Hour of Code may be able to take inspiration from some of Code Week's pinned activities, and Code Week participants can get some ideas from the activities organised as part of the other two events. So make sure to check out all the activities!