EU Code Week 2023 starts today!
Publication date: October 7, 2023
The day has come! Join us as we embark on another thrilling adventure into the world of coding, innovation, and limitless possibilities. EU Code Week returns to its annual edition between the 7th and the 22nd of October 2023. Just last year, we celebrated a milestone the 10th anniversary —a decade of empowering teachers, students, and technology enthusiasts around the world.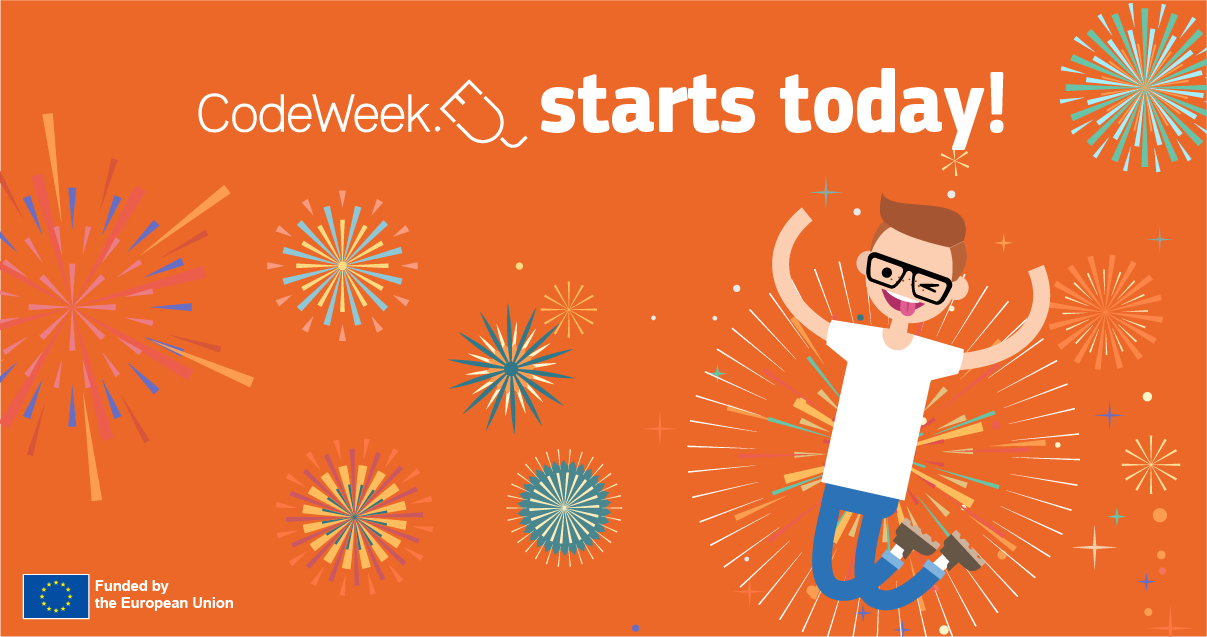 Now, in its 11th year, EU Code Week has grown into a movement beyond what we could have ever imagined. This rapid expansion is largely down to the tremendous efforts made by our EU Code Week community who volunteer their time to help the spread of digital literacy throughout Europe and beyond.
To all our EU Week Community: your actions inspires us every day and we commend all those who have supported our mission thus far.
Happy coding!
In celebration of all that has happened in more than a decade and to learn about our upcoming plans, join us at the virtual launch of EU Code Week 2023, which takes place on Monday 9th of October.
 Here we will have a series of talks from community members, tech experts, thought leaders and event organisers – all designed to give you a greater understanding of our initiative and how to make the most of it.
Eu Code Week Kick-Off Event
Our kick-off event will open with an address from the DG CONNECT team at the European Commission, who have organised the week for over a decade. This will be followed by a series of talks and live interactive events that you can be part of. If you want to participate or simply tune in.
This year's edition will see many new events and activities added to our agenda.
We encourage each and every one of you to run your own #EUCodeWeek activity or be part of one this October. If you decide to organise such an event, we want to hear about it. There are two ways that you can do this, and we recommend you do both:
Add your activity to our interactive Code Week Map.
Last but not least, here at EU Code Week we believe that coding is for everyone and we have made it our mission to make these essential digital skills accessible to individuals of all ages and of all abilities on a global scale. Be inspired by our series of online resources and most importantly, enjoy coding!