EU Code Week Challenge: Plant and Grow a Remix Tree in Scratch!
Publication date: October 4, 2023
Are you ready to embark on a coding adventure like no other? The EU Code Week Community is thrilled to invite teachers and students across Europe to participate in a unique challenge for the 2023 edition: Plant and grow an EU Code Week remix tree in Scratch!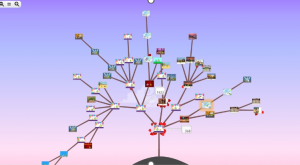 Phase 1: Develop a Root Project Together
Mark your calendars for 6 October at 11:00 CEST because Prof. Alessandro Bogliolo will lead an exciting online coding session. During this session, a simple Scratch project will take shape – and it's up to you to make it happen! Through a web-based interactive streaming tool, you will have the opportunity to contribute to the project's design choices in real-time, ensuring it truly represents our collective creativity. 
Teachers, don't miss this chance to engage your students (ages 7-12) in a fun coding activity that transcends language barriers with Basic English and visual support. 
Phase 2: Remix National Branches
After Phase 1, EU Code Week ambassadors will take the root project and remix it to create national branches. These official national remixes will be easily identified by their country codes, and ambassadors will localize them by translating all textual elements. The possibilities are endless, and the aim is to foster creativity! 
Phase 3: Let the Leaves Sprout on Branches
Once the national branches are ready, leading teachers, teachers, event organizers, and individuals are invited to contribute by remixing these projects further. You can start from your official national remix or any other project under the subtree. Let your creativity run wild and let the leaves of the EU Code Week remix tree sprout! 
🌟
How to Participate in the Interactive Webinar on 6
October
🌟
Join us for the warm-up event on 6 October at 11:00 CEST, using this participation link. This online activity is designed for schools, and although Basic English will be the common language, visual interactions and slow speech will facilitate understanding.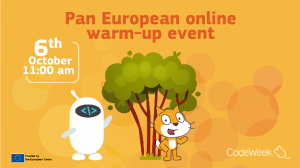 During the webinar, you'll have the chance to vote on key design options, ensuring the project truly represents all participants. Teachers, invite your classes to attend and contribute to the design by voting on key choices. What's more, you can add the activity to the EU Code Week map as a private local event! Finally find here the link to the online open activity. 
To ensure a smooth experience, please announce your participation to Alessandro Bogliolo through this online form. Get ready to code, collaborate, and watch our EU Code Week remix tree flourish across Europe! Let's make this year's EU Code Week unforgettable!  
You can also download the pdf version of the document here!