From Humble Beginnings to Europe's Biggest Coding Initiative: The History of Code Week
Publication date: April 14, 2023
In today's digital age, digital literacy and coding skills are becoming increasingly important. However, not everyone has access to the resources needed to learn these skills, and many may not even know where to start. This is where Code Week comes in. EU Code Week is a grassroots initiative that aims to promote coding and digital literacy across Europe by making these skills more accessible to everyone. In this blog post, we will delve into the history of Code Week and explore how it has grown into the biggest coding initiative in Europe.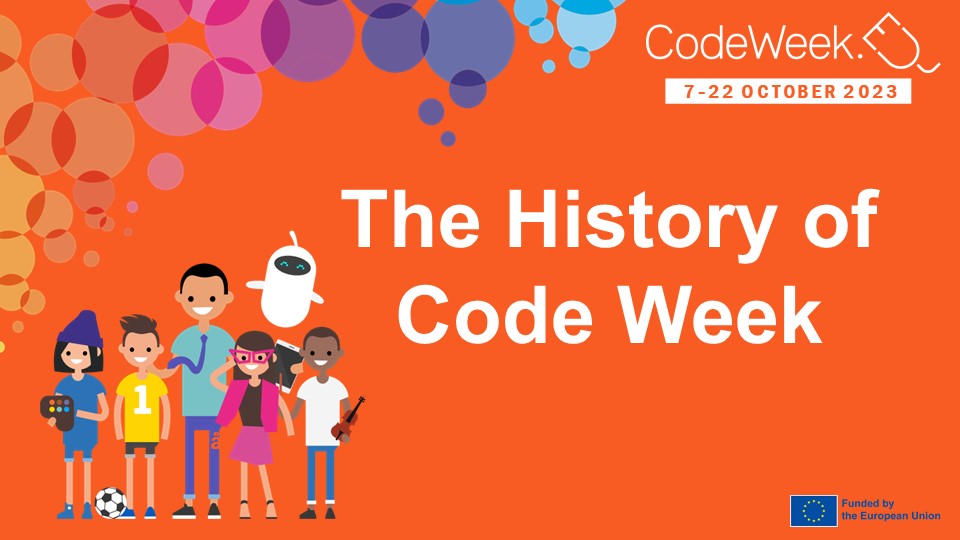 The idea for Code Week was conceived in 2013 by the Young Advisors for the Digital Agenda Europe. This was an advisory group of former EU Commissioner for the Digital Agenda Neelie Kroes that aimed to promote the digital economy across Europe. One of the Young Advisors and one of the founders of Code Week, Alja Isaković, was motivated by the many grassroots initiatives in Europe related to coding. She believed that it would be great to have one week a year to promote all these diverse efforts and inspire more people to get curious about technology and coding. As she put it, "to have one week a year to really promote all these diverse efforts that are happening all over Europe and to inspire more people to do something in their local communities to get curious about technology, coding, what it is and just try to do something." 
Responding to needs
Janne Elvelid, another Young Advisor, shared similar sentiments. He was aware of these initiatives, but found it difficult to find them and felt they were scattered and random. This led him to consider mapping out these initiatives to make them more accessible to people. Thus, Code Week was born. 
The first Code Week took place in 2013, with a focus on workshops, teaching, and raising awareness. The first edition saw 3000 events with 10000 participants taking place in 26 countries. Alja notes that the first Code Week was somewhat rushed, and there wasn't a big overarching plan yet. Nevertheless, Code Week quickly gained momentum. 
In 2014, around 4,000 events took place across the EU and beyond. In total, 87 Code Week ambassadors coordinated and organized activities in 2014. Participation rates continued to increase, and in 2015, half a million people participated in nearly 8,000 coding events in 46 countries in Europe and beyond. 
Since then, Code Week has continued to grow and has become the biggest coding initiative in Europe. In 2022, Code Week celebrated its 10th anniversary with an impressive range of activities organized – 77,541 Code Week events were registered last year, with 3,425,838 participants in total. 
Driven by dedicated volunteers
The success of Code Week can be attributed to the passion and dedication of the tens of thousands of teachers who are involved as well as the network of ambassadors, volunteers and leading teachers who coordinate the initiative in their respective countries. These volunteer Code Week Ambassadors connect schools, teachers, and students interested in participating in Code Week and encourage them to organize activities and register them on the Code Week map. Anyone is able to create an activity for Code Week, making it accessible to everyone. 
The European Commission has supported Code Week from the start, as part of its strategy for a Digital Single Market. Initially, the Commission supported the movement with communication and by inviting the ambassadors to Brussels to network, build and steer the movement. Since 2019, the Commission has provided broader financial support for the Code Week initiative.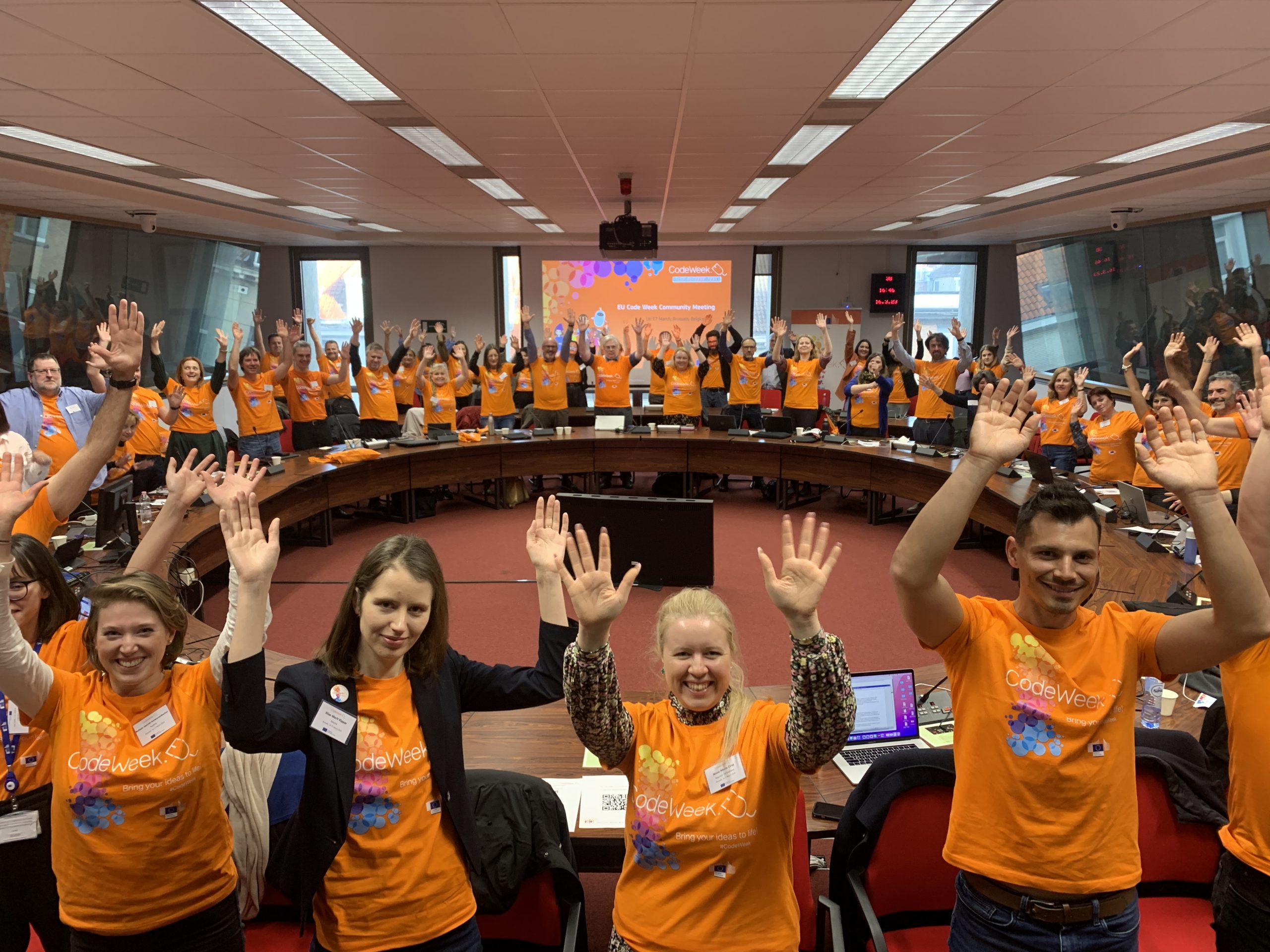 In addition to the main focus on increasing access and participation in coding, Code Week has always included themes such as digital art, robotics, cybersecurity, and Internet of Things. The initiative also encourages the use of open educational resources and sharing of best practices among educators. 
A key focus of Code Week has always been about ensuring access to coding to the widest possible audience. Alessandro Bogliolo, a computer science professor at the University of Urbino and a Code Week Ambassador who has been involved in Code Week from the start, stressed the role of unplugged coding activities in achieving this goal. "I think that the best way of starting coding is avoiding putting access barriers to it. So unplugged activities are very useful for this purpose because they do not require any device to start playing with coding and to start practicing coding by leveraging our computational capabilities and also our capability of conceiving and applying algorithms. And this can be done in a very playful way," he said. 
As the world becomes increasingly digital and technology-dependent, the importance of digital literacy and coding skills will continue to grow. Code Week is a remarkable initiative that has made a significant impact in promoting digital literacy and coding skills among people of all ages and backgrounds. From its humble beginnings in 2013, Code Week has grown into a major event that attracts millions of participants across Europe and beyond.  
The tireless efforts of teachers and volunteer ambassadors have played a critical role in the success of the initiative, and their dedication is a testament to the power of grassroots movements in effecting positive change. As we look to the future, initiatives like Code Week will be increasingly important in promoting digital literacy and coding skills, and ensuring that everyone has access to the opportunities that the digital age presents.