Italy Code Week Hackathon 2023: Bridging the Gap between Dreams and Reality
Publication date: October 18, 2023
The Italy Code Week Hackathon 2023, which took place on 2-3 October, was an inspiring showcase of young talents and their innovative solutions aimed at addressing Italy's pressing challenges. Organised within the EU Code Week framework, this hackathon brought together students aged 15 to 19 from across the country to collaborate, innovate, and code with a shared goal of promoting ecological transition and sustainable development. In this blog, we will highlight the winners, their groundbreaking projects, and the significance of this event in fostering a culture of creativity and problem-solving through technology. 
After an intense 24-hour coding marathon, three remarkable teams emerged as the winners of the Italy Code Week Hackathon 2023: 
First prize went to the EcoDream Team for their EcoTrip project, which introduces an app that empowers users to plan their trips while minimising ecological impact. This solution aligns perfectly with the theme of the hackathon and holds the potential to revolutionise the way people travel, making it more sustainable.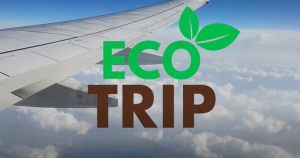 TheGreenWay project took second prize. This project centres around an app designed to support travellers by offering sustainable travel itineraries based on an integrated environmental impact assessment of various transportation modes. This innovative concept has the potential to contribute significantly to environmentally responsible tourism.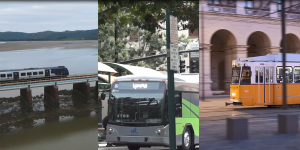 Finally, third prize went to the School of Dreams Team for its School Of Sustainability project, which aims to enhance ecological knowledge by providing specialised courses on ecological sustainability. Covering topics from renewable energy to sustainable agriculture, climate change, and environmental policy, this platform seeks to educate and inspire individuals to contribute to a more sustainable future.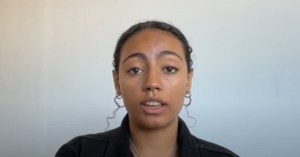 Cesena Lab, an incubator and accelerator of innovative enterprises, has generously stepped up to support the winners with a range of invaluable services. These include studying and analysing target customers, developing a business model, crafting a go-to-market strategy, digital marketing and social media support, and assistance in identifying European, national, and regional calls for proposals and funding. This prize is a significant boost for the winning teams as they look to bring their solutions to life and create a lasting impact. 
Innovative solutions to national challenges
Italy was one of six countries chosen to host the EU Code Week Hackathon 2023, along with Albania, Ireland, Greece, Latvia, and France. This year's theme, 'Code to problem-solve and give life to your dreams,' provided the perfect platform for participants to propose innovative solutions to challenges facing Italy, particularly in education, tourism, transportation, and other sectors. Participants were encouraged to think freely and come up with ideas that could benefit their communities, fostering a culture of creativity and problem-solving. 
The hackathon was open to individuals, with an emphasis on those with backgrounds in STEM, computer science, design, engineering, ICT, and related fields. Teams consisted of a minimum of 5 and a maximum of 6 members, with a strong encouragement for gender balance. The diverse range of skills and backgrounds ensured a holistic approach to problem-solving and innovation. 
The Italy Code Week Hackathon 2023 was not just a coding competition; it was a platform for nurturing young talents and their innovative ideas. The winning projects, EcoTrip, TheGreenWay, and School Of Sustainability, exemplify the spirit of creativity, innovation, and problem-solving that this event aimed to foster. As we celebrate these winners, we also celebrate the spirit of EU Code Week, which continues to make coding and technology accessible and exciting for people of all ages.  
For more details about the event, the participating teams, and their projects, please visit the official event page.