Join us for the First EU Code Week Webinar: 'Exploring the Metaverse: An Introduction'
Publication date: May 15, 2023
EU Code Week is excited to announce the first in a series of webinars aimed at exploring the world of coding and technology. The inaugural webinar, titled "Exploring the Metaverse: An Introduction," will take place on Wednesday 24 May at 16pm CET. You can register here.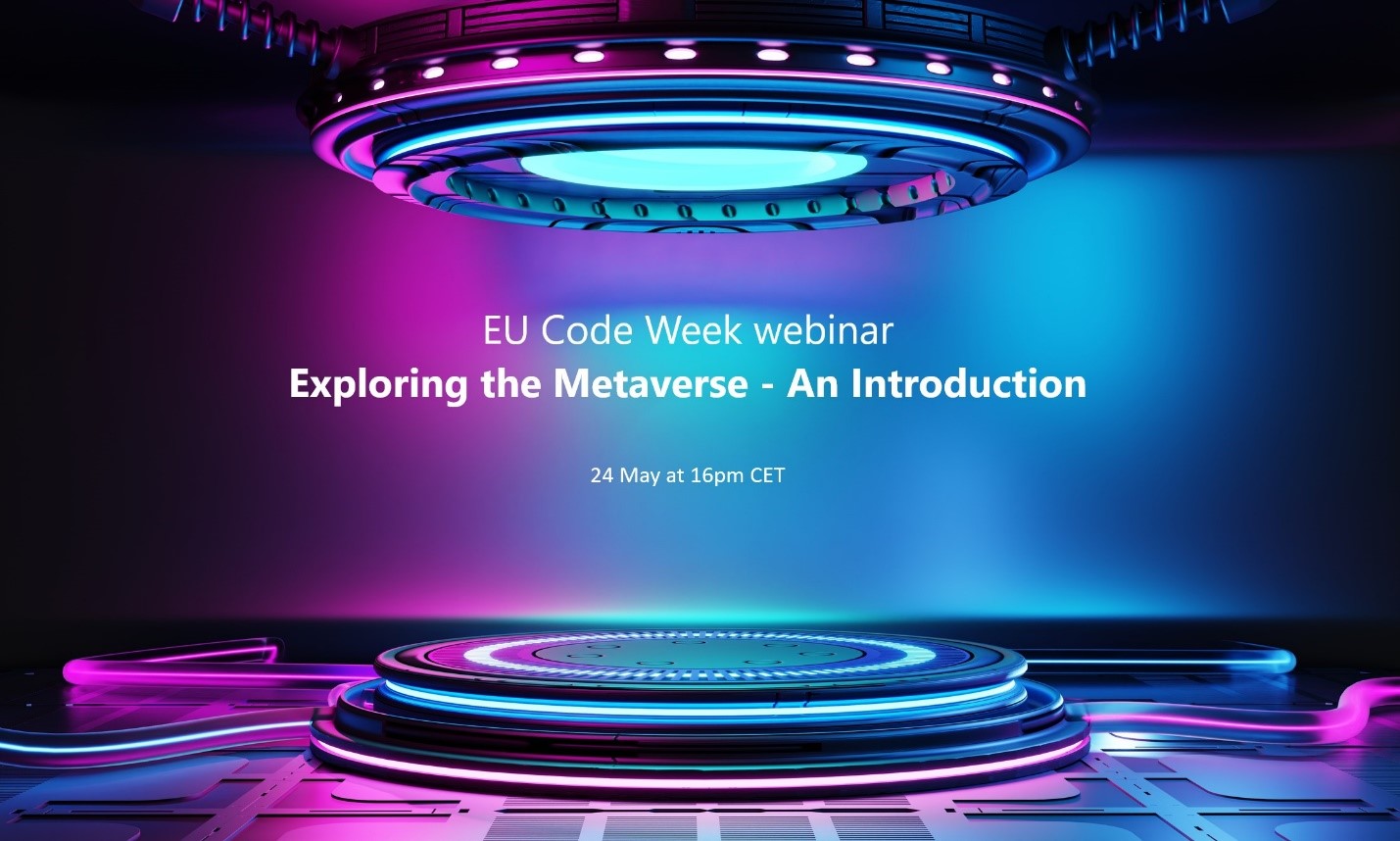 The metaverse is a virtual world that is becoming increasingly important in our lives. This webinar will provide a comprehensive introduction to the metaverse, including its history, current state, and future prospects. Adil Tugyan, IT coordinator and EU Code Week Ambassador for Turkey, will be the instructor for the session. 
Enabling technologies and platforms
During the webinar, participants will learn about the technologies and platforms that enable the metaverse, such as virtual reality, blockchain, web 3.0, and social media. Adil will also examine the social and cultural implications of the metaverse, including issues related to identity, privacy, and economics. 
By the end of the webinar, participants will have a basic understanding of the metaverse and its potential impact on society, education, and the economy. Additionally, attendees will learn how to create their own Metaverse spaces. 
Adil is an expert in using technology in education, as a course designer and Edu content developer, as well as a teacher trainer for Turkey's Ministry of National Education. He has also been involved in eTwinning, Scientix, and FCL Projects as an ambassador. 
Don't miss this exciting opportunity to explore the metaverse and its potential impact on our lives. Register for the webinar today and join us on 24 May at 16:00 CET for an engaging and informative session. This is just the first in a series of EU Code Week webinars, so stay tuned for more exciting sessions in the near future.