LET'S EXPLORE THE WORLD WITH ARDUINO!
Publication date: February 2, 2023
By Cires Anna Maria, EU Code Week Ambassador Republic of Moldova 
As a teacher of computer science and Robotics I am passionate about ICT and coding. I enjoy a lot organising challenging coding activities during EU Code Week and all through the studying year!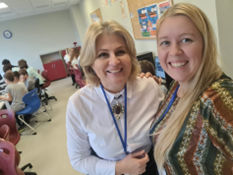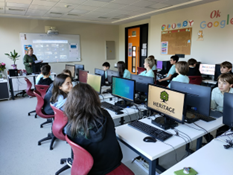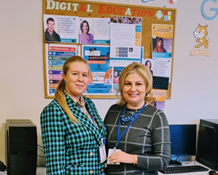 Me and my colleague Adriana Bujag held an educational coding event focused on teaching electronics and coding through the use of Arduino kits called Let's Explore The World With Arduino!. The event took place at the  Heritage International School, in the Republic of Moldova. The activity was attended by almost 100 middle school students, in class and online, all with a keen interest in technology, electronics and coding.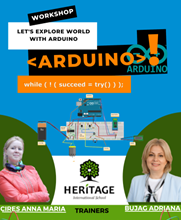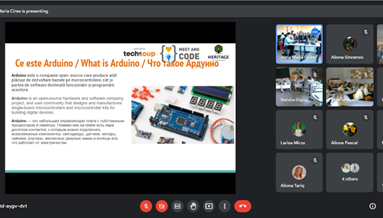 The event began with an introduction to the Arduino and its capabilities, followed by a hands-on workshop where the students were able to put their newfound knowledge into practice by building their own circuits using the Arduino kits, guided by teachers. 
One of the most outstanding achievements of the entire workshop was the students' ability to successfully complete a variety of coding challenges, ranging from simple LED blink patterns to traffic light simulation (video here) and to more advanced projects such as turning the light on/off with a clap by using sound sensors (video here).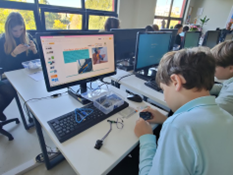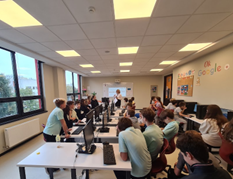 In addition to the technical skills gained, the students also developed important problem-solving and collaboration skills as they worked together to troubleshoot and debug their code. 
Overall, the event was a great success and a rewarding experience for both the students and us as teachers. It was inspiring to see the creativity and determination of the students as they tackled each new challenge and built their own unique projects. And certainly, this approach will inspire the rest of the Code Week Community to try to create similar educational opportunities in their own classrooms.