Spooktacular Halloween Coding Fun for Teachers and Students
Publication date: October 30, 2023
It's Halloween – time to join the fun and get into the spirit of this spooky season. What better way to do that than through coding? At EU Code Week, we believe that learning to code can be both educational and entertaining. So, for all the teachers and students out there, we've put together our top five exciting Halloween-themed coding resources and challenges that will add a touch of enchantment to your learning experience.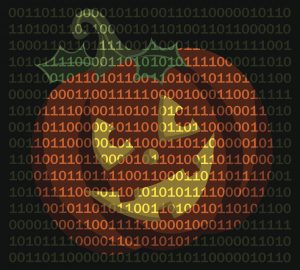 EU Code Week offers a range of relevant challenges to ignite your Halloween coding creativity: 
1. Haunted House in Hedy
Have you tried the EU Code Week Haunted House in Hedy challenge? With Hedy, you can craft your very own Haunted House story, complete with interactive elements. The code allows you to generate a new story every time it's run, and your computer can even read it aloud. Share your spooky creations with the world! 
2
.
#CodeWeekDance
Take on the Code Week Dance Challenge and make your robot dance at your Halloween party. The Code Week Dance Challenge is a fun and engaging way to merge coding with dancing for a memorable Halloween celebration. 
3
.
Halloween Coding Game from Twinkl
The Twinkl Halloween Coding Game is perfect for kids aged 3 to –5. This Halloween coding game introduces young learners to coding concepts in a fun and engaging way. It's an excellent resource for educators looking to introduce their pupils to the world of coding while celebrating Halloween. 
4
.
Learn to Code with Fun Halloween Activities
You can also Learn to Code with Fun Halloween Activities from Tynker. Tynker offers a treasure trove of Halloween activities that combine coding with spooky graphics, characters, and music. Students can get creative by building their own Halloween-themed projects and even collaborate with friends to bring their spooky visions to life. 
5
.
Halloween Scratch Lesson: Spooky Clones
For a more in-depth coding experience, why not try Halloween Scratch Lesson: Spooky Clones! from CreateCodeLoad!. CreateCodeLoad provides a detailed tutorial on creating a Halloween-themed game in Scratch. This lesson guides learners through the process step-by-step, including handling the cloning aspect and creating interactive Halloween-themed animations. 
So, whether you're a teacher looking to infuse your lessons with a Halloween twist or a student eager to explore the world of coding through a spooky lens, there's no shortage of resources and challenges to ensure a spine-tingling good time. This Halloween, let your creativity run wild and dive into the world of coding with a touch of magic and mystery. Happy coding and Happy Halloween!