The sights of my country: a quiz game in Scratch
Publication date: November 1, 2022
By Thomai Margariti, teacher at Primary School of Katerini Greece 
The reason I came up with this initiative was, on the one hand, the children's love for IT lessons and, on the other hand, the difficulty they had in finding information when something did not interest them too much, as well as their indifference to geography.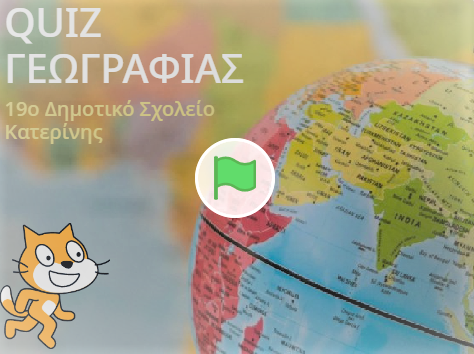 As a result, I was inspired to suggest that they should learn about the sights of our country and the cities where they are located, through a game that the students themselves could create in Scratch. They chose the most important sights and suggested four possible locations where each of them could be.  
As part of the exercise, they would learn what coding is and what it does, and all through a creative and enjoyable activity. Then, I told them about European Code Week and asked them if they wanted our class to participate. The idea of the students themselves creating a question and answer game excited them. They were very enthusiastic every time it was time to Scratch! After this exciting experience, I am thinking of encouraging them to create game activities in other subjects, such as mathematics, languages and so on.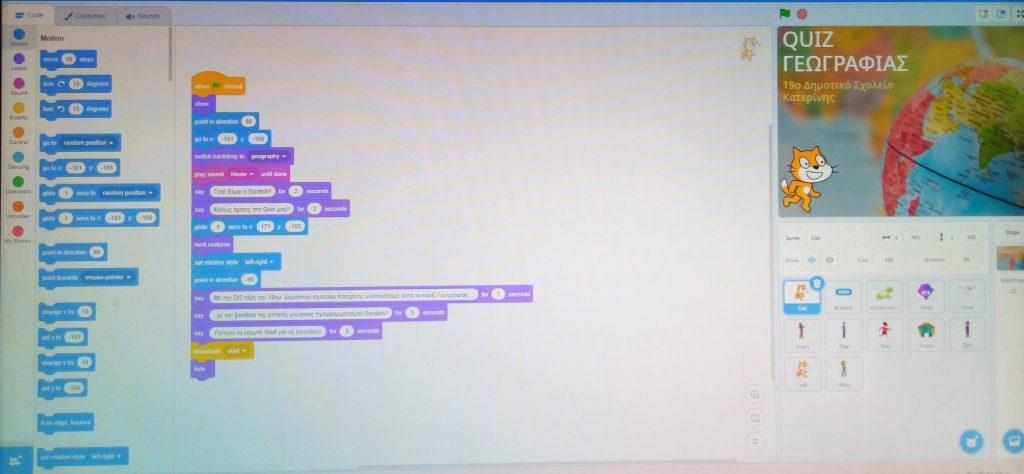 Why did I choose Scratch? Because Scratch is the world's largest coding community for children and a coding language with a simple visual interface that allows young people to create digital stories, games, and animations. When the game is ready, the children will present it to the rest of the pupils during Code Week, in order to introduce everyone to coding. This will be done at a special school event. Photos and videos from the event will be posted on the Padlet. 
Anyone who wants can see or play our Scratch game here.