Unlocking the Power of Decomposition in Education: Join our Code Week Webinar!
Publication date: October 20, 2023
Are you an educator looking for innovative ways to enhance your teaching skills and empower your students with critical problem-solving abilities? If so, we have an exciting opportunity for you! EU Code Week, in collaboration with the Intel Skills for Innovation (SFI) initiative, is thrilled to present a must-attend webinar titled "Empowering Educators: Decomposition in the Classroom."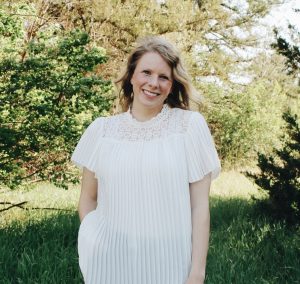 Join us at this exciting webinar during Code Week, where we'll delve into the powerful concept of Decomposition and how teachers can integrate it into their lesson plans. Decomposition, the process of breaking down complex problems into manageable parts, is a fundamental skill in computer science and problem-solving that can greatly benefit educators and students alike.
Key info
When: Thursday, 2 November at 17:00 CET 
Presenter: Intel SFI Community Manager Margaret Purdue  
Registration link: register here 
Webinar link: join webinar 
During the webinar, you will have the opportunity to dive into the following key topics: 
Introduction to Decomposition
We'll begin by explaining the core concept of Decomposition and its relevance in the modern world. Understand how this approach can simplify complex tasks and enhance problem-solving abilities.
Decomposition for Teachers
Discover how educators can incorporate Decomposition into their teaching methods. We'll provide practical strategies and examples tailored to various grade levels and subjects.
SFI Platform Overview
Learn about the SFI (Skills For Innovation) platform, a valuable tool that aids in implementing Decomposition effectively. We'll walk you through its features and how it can be integrated into your teaching toolkit.
Activities and Discussion
Engage in hands-on activities designed to help you apply the concept of Decomposition in real classroom scenarios. Share experiences and insights with fellow educators during interactive discussions.
And, by the end of this webinar, you'll have gained valuable insights into Decomposition and how to apply it to your lesson plans. This newfound knowledge will empower you to teach problem-solving skills and critical thinking to your students effectively, making your classroom a hub of innovation and creativity. 
Meet our presenter
Finally, Margaret Purdue, a respected former middle school teacher, is passionate about education and innovation. As the Intel SFI Community Manager, Margaret combines her expertise with her personal interests to cultivate creative learning experiences. Join Margaret in exploring the power of Decomposition at our upcoming webinar. 
Register now and be part of the educational revolution! 
Don't miss this incredible opportunity to enhance your teaching skills and inspire your students to become proficient problem solvers. Register now and join us for a dynamic session that will equip you with practical tools to foster innovation and creativity in your classroom.