What it's like to be a hackathon mentor
Publication date: September 3, 2021
What it's like to be a hackathon mentor
In 2021, the Code Week Hackathons take place in 6 countries – Greece, Ireland, Italy, Latvia, Romania and Slovenia. Participants are upper secondary school students with a passion for coding, design, digital technology and communication. Working in teams, the students have 24 hours to tackle a programming challenge and pitch their ideas to a panel of experts for a place in the next round. To their help mentors have offered their support and guidance, helping all participating teams make the most out of this experience.  
For the Irish Hackathon, Matt Hanlon was there to offer guidance as a mentor.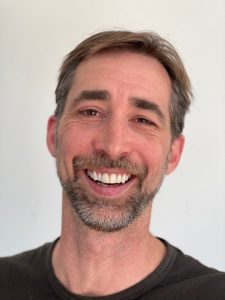 'I've been a software engineer for over 25 years and worked for a long time for Apple in Cupertino. I teach coding to kids, adults, and to teachers, wanting to teach coding to their students. In addition to computer-y stuff, I also coach volleyball for the Dalkey Devils U16s team and enjoy getting outside and surfing, paddle boarding, playing volleyball, and hiking.' 
In to the Italian hackathon, mentor was Paolo Ganci.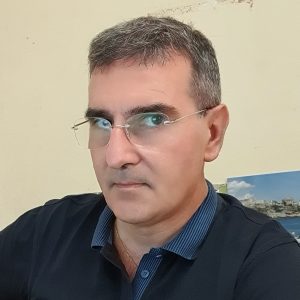 'I was a programmer in the era when having a personal computer was pure science fiction (I have a few years on my back), I have experienced all the evolution of mass computing that led us to our current Digital Existence, but I continue to feel wonder for the fruit of the human intellect. As a member of APS Palestra per la Mente (an association that works in support of institutions in the diffusion of digital teaching) I deal with activities for the diffusion of computational thinking aimed at young people and teachers in the area. I am the Champion of the CoderDojo Etneo of Catania and of the CoderDojo of Giarre, coding workshops for young people aged 6 to 17 in the Etnea area of Sicily.' 
Another mentor offering support is Angela Jafarova  at the Latvian hackathon.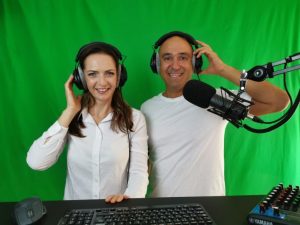 'My name is Angela and I am Head of Coding School Datorium. I am also a trainer for digital skills – I help people to become friends with modern technologies. We inspire and motivate young people aged 14-20 to learn coding and digital skills to be able to realize their ideas in the modern digital world.' 
Here's how they describe their experience with the hackathons: 
Angela – Hackathon Latvia: 
'I love the atmosphere of the hackathons – it is about crazy ideas and sparkle of innovation, limitless brainstorms and creative solutions. It is a unique place where bright ideas are born to live. Our school students as well as tutors often take place in different hackathons and makeathons.' 
Paolo – Hackathon Italy: 
'Hackathons are wonderful opportunities to include young people in operational contests, exploiting the competition to sharpen the intellectual commitment of the participants. Seeing young people achieve the goal assigned to them, seeing them create solutions at times even transversal, seeing solutions at times even managing to push themselves towards almost professional levels of excellence, made me particularly appreciate this approach to teaching, which I think I can replicate in my activities.' 
Matt – Hackathon Ireland:
'I loved seeing all the resources students could avail of – the community and advice on offer was top notch. Using Discord to keep everyone connected helped in giving the hackathon more of an event-like feel and the organizers did a great job bringing on some great help for the teams.' 
When asked about what impressed the three mentors the most, the commitment of the participating teams was the common element in their answers. 
'I was very impressed by the level of competences of the participants and, above all, by the students' desire to overcome, which won over mere competitiveness. From my personal point of view, I have experienced the creation of an empathic, inclusive environment, thanks to the positive approach of all the guys I interacted with.' – says Paulo. 
'About open-mindedness, creativity and excitement of participating teams.' – replied Angela. 
'I was most impressed with the self-sufficiency of the teams. They took advice from the mentors and spent a lot of the hackathon with their heads down, developing their ideas. I can't wait to see their end products!' – answered Matt. 
Asked on why learning coding is important, they provided different answers, showing the extent and versatility coding has on our daily lives. 
For Matt, 'coding is another tool in the student's toolbox for expressing themselves. Whatever field you find yourself in in the future, there's a great chance software will have an impact in that field.' 
Paulo pointed out that 'to program means to think computationally. This is an essential skill in the era we live in. Programming serves as a necessary training in computational reasoning, even for those who will not make computer science their post-school goal.' 
To Angela, 'coding is another foreign language that everyone needs to know to be able to communicate with the modern world, where digitalisation is skyrocketing at the moment.' 
Code Week Hackathons are all about young people's creativity, enthusiasm and coming up with incredible solutions to tackle the challenges of the future, while enjoying the competitive side. 
With the great support of amazing mentors such as Matt, Paulo & Angela, digital skills will pave your way to a bright future. The next hackathon is just around the corner.  
————————- 
Want to take part in Hackathon Slovenia? – there is still time! 
The competition will take place online between 18-19 September. 
Students aged between 15-19 years old can join individually or as a team of six people. 
For more information and how to apply: