Code Week stands on strong foundations
Publication date: May 12, 2023
Ambassador Čaba Vereš talks about his Code Week experience
Meet Čaba Vereš, the EU Code Week Ambassador in Serbia since 2015. Čaba is a computer science teacher who was inspired by his daughters' curiosity about computer science and everyday problems related to technology. He decided to open a summer school to answer their questions, which he was able to do with the help of a local library.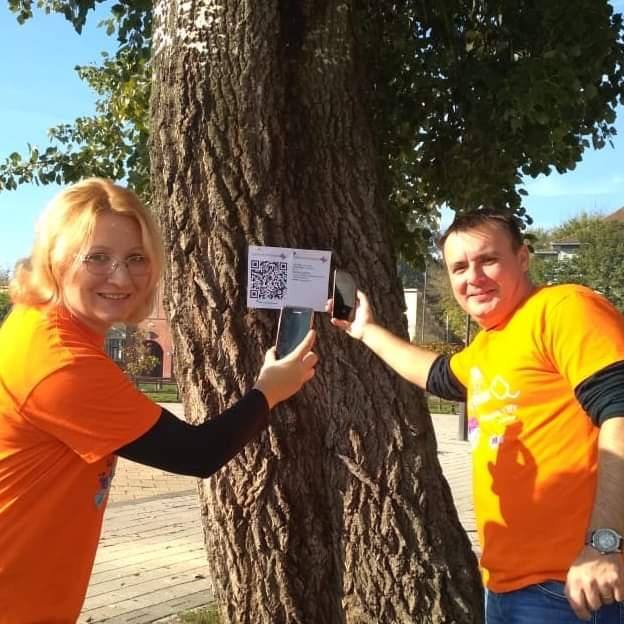 Soon after his first successful coding summer camp for kids, Čaba volunteered to represent his country in the Code Week community. In this movement, he had the opportunity to meet many different Code Week ambassadors from all over Europe and beyond. He learned about and felt the passion of others for coding, and there is no doubt that coding is  the common language among ambassadors. 
Through all these years, Čaba has had many beautiful and inspiring moments, from having a robot dance in front of the Berlaymont building to organizing the Code Week 4 All challenge. He has also organized events throughout the year in his small town in Serbia, where he opened his Coder Club. "Every week is Code Week", he says. He has invited volunteers to join him and share their experience with the kids. They now have more than 40 kids, girls and boys from the age of 8 to 18 years old. Workshops are held in two languages, Serbian and the language of the Hungarian ethnic minority. 
Programmers' Night
Last year, Čaba and his team organized an event called "Programmers' Night", probably the first event in the world under this title. They were open till late hours, and everyone from the town was welcome to join and get a sneak peek into the projects the kids had prepared for that special event. The most popular thing was probably the Augmented Reality Sandbox table, which was super fun even if it was hard to build, states Čaba. The kids also built a smart outdoor mailbox that can send a text message or an email to your phone when you receive something from the delivery service. They also represented their country in the World Robot Olympiad, a Lego robotics competition world cup hosted in Dortmund, Germany, with two teams last year. 
All these events are unique activities considering that his small town is in the middle of a rural area with miles of wheat and cornfields around. Čaba is proud that his small idea to open a summer camp inspired a lot of kids to try  their hand at coding and find their future profession. 
A pan-European movement
"I believe that Code Week stands on strong foundations, that it fulfils our hope that millions of future generations can have access to resources and become a part of a pan-European movement, and at some point bring their ideas to life"
Čaba would like to see Code Week grow to engage even more kids, young people, and teachers. He would like to see Code Week in good hands even after his role as an ambassador ends. His message to future ambassadors will be that he is sure they would also love and watch out for Code Week as much as the past ambassadors did. Code Week has become a well-known movement that is recognized not just in Europe, but worldwide too. It is recognised for its clear mission and for its website, which offers so much content for everyone who would like to get involved in coding. 
We are grateful for ambassadors like Čaba who share their knowledge, passion, and expertise with their communities and inspire us all to learn and create with code. Thank you, Čaba, for your dedication and commitment to the Code Week movement!