EU Code Week – what's in store for 2023?
Publication date: March 13, 2023
As every year, Code Week 2023 will continue to celebrate and promote the importance of digital literacy and coding skills among people of all ages and backgrounds. While there are two weeks set aside that are specifically designated as Code Week – this year it will take place from 7-22 October – it is important to remember that Code Week activities will be ongoing throughout the year. So, let's take a closer look at what 2023 has in store!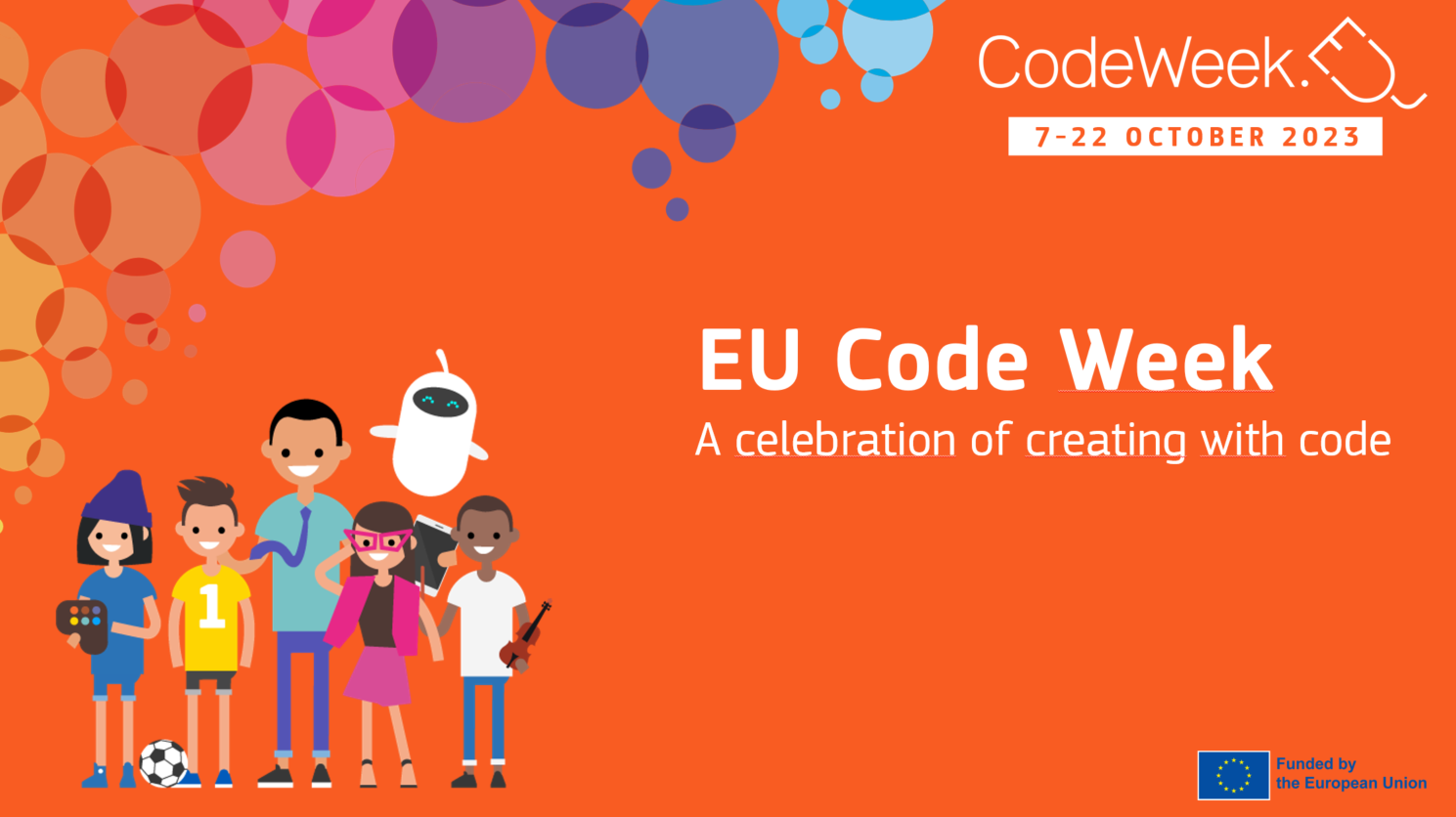 The Code Week community is made up of volunteers who devote their time, energy, and expertise to bring coding and digital skills to as many people as possible. It is thanks to the commitment of this vast network of volunteers around the world that Code Week is such a success and has so many organized activities that allow people of all ages and backgrounds to learn about coding and digital skills and connect with others who share their interests.
One of the most exciting events on the Code Week calendar is the Hackathon, which takes place in several countries across Europe. The theme of this year's Hackathon is 'Code to problem-solve and give life to your dreams'. Local hackathons in Albania, France, Greece, Ireland, Italy, and Latvia will narrow down the theme, turning it into a viable challenge for participants. This event is an excellent opportunity for people to showcase their coding skills, work collaboratively with others, and have fun in the process. The meetings with the country ambassadors have already started, towards holding hackathons in the upcoming months.
In addition to the Hackathon, there are other exciting events planned for Code Week 2023. One such event is the Code Week MOOC Unlocking the Power of AI in Education running from March 13 until April 19. The Code Week MOOC will provide pre-primary, primary, and secondary school teachers with practical ideas, tools, and resources to help them bring coding and computational thinking into the classroom. This event will be a great way for teachers to learn new skills and techniques that will help them engage their students and prepare them for the digital world.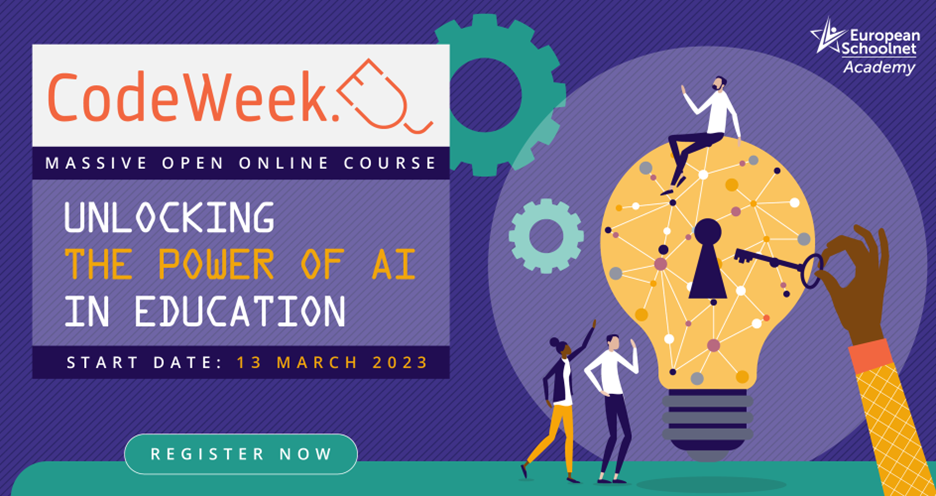 Another exciting addition to Code Week 2023 is a new series of podcasts that will touch on a wide variety of topics, including the Metaverse, cybersecurity, and how to engage young people in coding. These podcasts, planned to start in April, will be a valuable resource for anyone interested in coding and digital skills and will provide a platform for discussion and exchange of ideas.
Finally, and most importantly, Code Week 2023 will feature your activities. It is the activities that you organise to bring coding into your classrooms and elsewhere that make EU Code Week great and that get people coding. If you are planning a Code Week activity this year, don't forget to add it to our event map.
We have also prepared some materials which will help you organise your EU Code Week activity, and promote the initiative with your community, so make sure you take advantage of them.

Code Week is an inspiring movement that promotes digital literacy and coding skills among people in Europe around the world. Without the dedication and commitment of the Code Week community, this project could not exist. As we look forward to Code Week 2023, we can be excited about the Hackathon, the MOOC, the podcast series, and many other events that will bring people together to celebrate and learn about coding and digital skills.