Humans of Code Week – Danijela Maurac, Leading Teacher Croatia
Publication date: October 10, 2022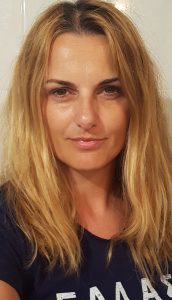 What are the top three reasons why everyone / kids should learn how to code?
Coding is fun! Children love coding activities because they are learning while playing at the same time. In my previous work, I used unplugged coding in all the topics that I taught: sustainability, healthy nutrition, coded letters… and in this way students developed their logical thinking, creativity, digital competences and cooperation.
What do you like most about Code Week?
The EU Code Week community offers a lot of support and useful tips, as well as examples of good practices that turn the platform into a great asset for future users. Using coding resources, students develop and strengthen their digital competencies. The opportunity to participate in webinars gives teachers the knowledge needed to carry out activities. 
Which project/activity related to Code Week are you most proud of, and why? 
I am most proud of the Universe coding project, which I wrote a blog about. 
Those were the beginnings of my involvement in EU Code Week and I thought about offering other participants to join if they wanted. I was very positively surprised because I soon started receiving emails asking how to get involved, what they should do, how to report the activity. I realized that I helped the teachers understand what EU Code Week is and the importance of coding in primary education. I set up Padlett and now there are many pupils who work on it.