Humans of Code Week – Evangelia Triantafyllou, Leading Teacher Greece
Publication date: July 4, 2022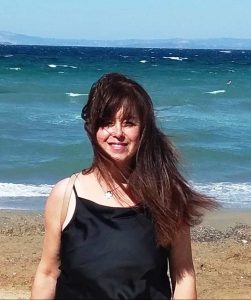 By Evangelia Triantafyllou, Leading Teacher Greece
What sparked your interest in coding / Code Week?
My interest in coding was sparked by my love for robotics, technology and enthusiasm of my young students. They had an active participation in every activity we organized within the framework of the EU Code Week.
What are the top three reasons why everyone / kids should learn how to code?
Young students will acquire 21st century skills such as creativity, collaboration, critical thinking. Next to this they will improve their communication skills and confidence. Last but definitely not least: Students will work together with other schools in Europe and therefore make connections.
Which project/activity related to Code Week are you most proud of, and why?
I am most proud of my 2020 activity entitled Robot and Code Tales. It includes three e-books in Story Jumper. The most special about this is that teachers and students from all levels of education participated.