Humans of Code Week – Francisco Javier Masero Suárez, Leading Teacher Spain
Publication date: September 16, 2022
By Francisco Javier Masero Suárez – Leading Teacher Spain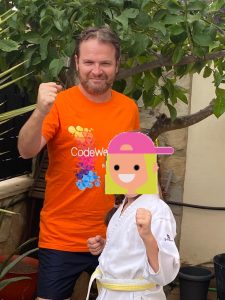 What sparked your interest in coding / Code Week?
Computational thinking and robotics are interesting because they are interdisciplinary areas that can be included in all subjects. In the future – in some places already today – they will be part of the curriculum. Because more than being a way of interacting with machines, it is a way of thinking.
What do you like most about Code Week?
The most interesting thing about Code Week is the possibility of contacting teachers and students from Europe and around the world to share projects, activities and good practices. Because sharing is living…
What are the top three reasons why everyone / kids should learn how to code?
In the first place, because it helps them structure their minds and develop strategies to solve problems. Second, because they work with 21st century skills, learning through robotics and computational thinking. Finally, because in the future it will be just as common to talk to people as to talk to machines, so we will have to learn the language that allows us to communicate with robots.