Humans of Code Week – Leticia Gil, Leading Teacher Spain
Publication date: June 24, 2022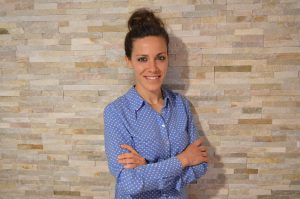 By Leticia Gil, Leading Teacher Spain
What do you like most about Code Week?
Being able to exchange experiences and good practices with other European centres is one of the things I like the most about Code Week. Sharing experiences with other teachers is very rewarding. It allows you to approach new ways of coding.
What advice would you give to someone who wants to learn / teach coding?
You can start from an early age. You can start with unplugged activities without using the computer. It is not always necessary to have a screen in front of you to be able to work on computational thinking, a thought process that intervenes in the formulation of problems and their solutions using computer concepts. Get examples for the page: https://codeweek.eu/resources/CodingAtHome
What are the top three reasons why everyone / kids should learn how to code?
Firstly, because it allows students to have strategies to solve problems. Problems that first arise with the development of coding activities and that are then extrapolated to their day-to-day life, thus achieving competency learning. Secondly, because it allows you to develop your critical and scientific thinking, looking for different solutions and alternatives to problems encountered. Thirdly, because the students are really motivated by this type of activity, which also allows them to work on the different subjects globally.