Humans of Code Week – Pamela O Brien, Code Week ambassador Ireland
Publication date: July 29, 2022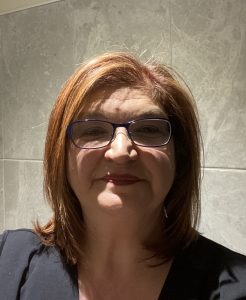 By Pamela O Brien, Code Week ambassador Ireland
What do you like most about Code Week? 
I think the thing I like most about Code Week is that it is for everyone. Teachers and students can get involved as well as community groups and basically anyone interested in coding.  The Code Week community is a vibrant one and helps to make coding more accessible for all. The activity map helps to highlight what is going on coding wise both locally and in other countries.  The European nature of Code Week also provides opportunities to work with people in other countries and to learn from them.
Which project/activity related to Code Week are you most proud of, and why? 
The hackathon which ran in 2021 is the Code Week activity that I am most proud of. In Ireland we chose to run the hackathon in schools which gave students an opportunity to work on a real-life problem and design, develop and test a solution for that problem.  Students were exposed to concepts and areas that they may not have previously come across such as the design aspect of producing a solution and how to make a solution more accessible for all.  The students really enjoyed the process and learned so much and not just about coding!
What advice related to coding that you received inspired you most, and why? 
As a reluctant coder, who initially struggled with the concepts, the advice that inspired me the most was to keep trying. Sometimes it can be difficult to find solutions to problems that come up when you are coding but looking at it from a different perspective can help you to find the solution.
A piece of advice I would like to give others is to introduce concepts using block-based coding environments. This helps people to understand the concepts without having to worry too much about the syntax and allows them to create games and other applications quickly.