Humans of Code Week – Sanja Pavlović Šijanović, Leading Teacher Croatia
Publication date: June 22, 2022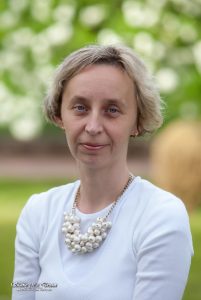 By Sanja Pavlović Šijanović, Leading Teacher Croatia
What advice would you give to someone who wants to learn / teach coding?
I don't think all students will become programmers, but there is a need to show everybody an algorithmic way of reasoning, logical matching and, above all, thinking. I think Scratch, is the ideal visual programming language to familiarise oneself with the coding world. It makes it simple to create interactive stories, games, and animations.
What do you like most about Code Week?
I enjoy Code Week the most when I can encourage my students to explore, to think up and realise their own ideas adopting the basics of programming, mathematics, visual and interactive design, which they then share with their peers from other cities and countries. In this way it is possible to gather students in joint learning.
What are the top three reasons why everyone / kids should learn how to code?
Knowledge of foreign languages enables communication with people around the world, and knowledge of programming languages enables us to understand the digital world we inhabit. By learning programming children become thinkers, creators and innovators who revive and realize their ideas and works.