Humans of Code Week – Stefania Altieri, Leading Teacher Italy
Publication date: July 20, 2022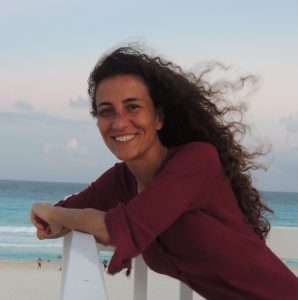 By Stefania Altieri, Leading Teacher Italy 
What are the top three reasons why everyone / kids should learn how to code?
One of the top reasons why kids should learn to code is because they can create their products and at the same time use their critical thinking. By learning how to code, in the future they can create apps and games and possibly use those skills in their future job.
Which project/activity related to Code Week are you most proud of, and why?
I like to integrate coding into school subjects and disciplines, but above all I try to link coding to sustainability and the 17 Sustainable Development Goals of the UN. This way we can find solutions and possibilities through coding and robotics. One of the projects that I like most is an e-twinning project called Coding to save the planet. It won many prizes and it had many international recognitions.
What advice related to coding that you received inspired you most, and why?
I wanted to introduce coding in my classroom but I didn't know where to start from. Someone told me to start from my pupils, to start from their needs and above all from their skills. They can help with coding much more than you expect as they are smart and fast. When you don't know how to proceed… they will tell you!